Lin Wang:
Still Life
24. February –
27. March 2022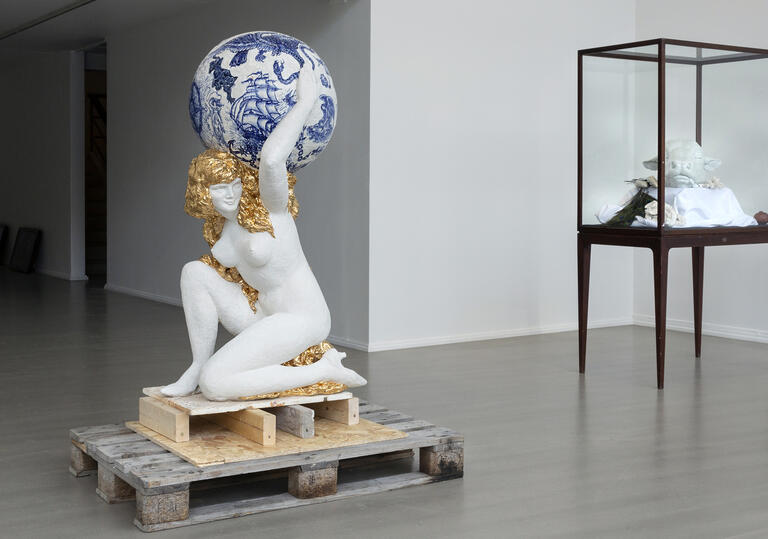 In her project, "Exotic Dreams and Poetic Misunderstandings", artist Lin Wang presents installations of delicate porcelain, performance pieces, and other media that create narratives about the East and the West.
Using globalization as a backdrop Wang brings representations of trade in goods, cultural and political exchanges, the sea, seafarers, and the body into contemporary discourse.
At Trøndelag Centre for Contemporary Art Wang presents the next part of her project - Still Life where she invites the viewer to behold a lavishly laid still life table of "exotic" fruits, pieces of meats, oysters, and gilded insects. Alongside this cornucopia, we will find life-size hand-painted and gilded porcelain sculptures of animals and mythological beings as well as new video works. Her installation is a visual feast and evokes associations with the beauty and rich symbolism of Dutch still life paintings, while at the same time eliciting a sense of discomfort and unrest of the stories told about the East and the West.
Lin Wang has received support from Arts Council Norway, The Audio and Visual Fund, and Regional Project Funding for Visual Art.

Lin Wang (b. 1985, China) primarily works with sculpture, porcelain installations, and performance. Her work involves different aspects such as sound, smell, food, video, and tattoo art. Wang has a BA from the China Academy of Art and an MA from the Bergen Academy of Art and Design. She has presented her work at Vigelandmuseet and Kunsthall Grenland, and she has held performances at KODE and Kunstnernes Hus. Her work has been acquired by the National Museum in Oslo and the Municipality of Oslo. Wang lives and works in Oslo, and also works in Jingdezhen, China.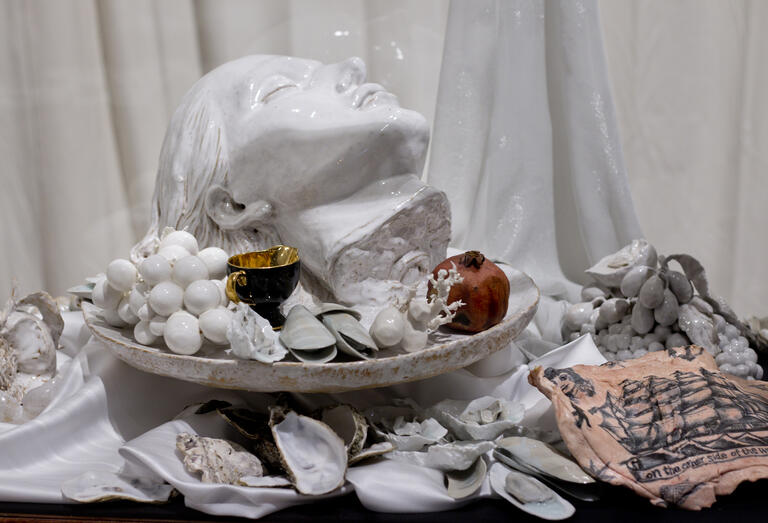 Lin Wang "Souvenir II" (2022), detalj.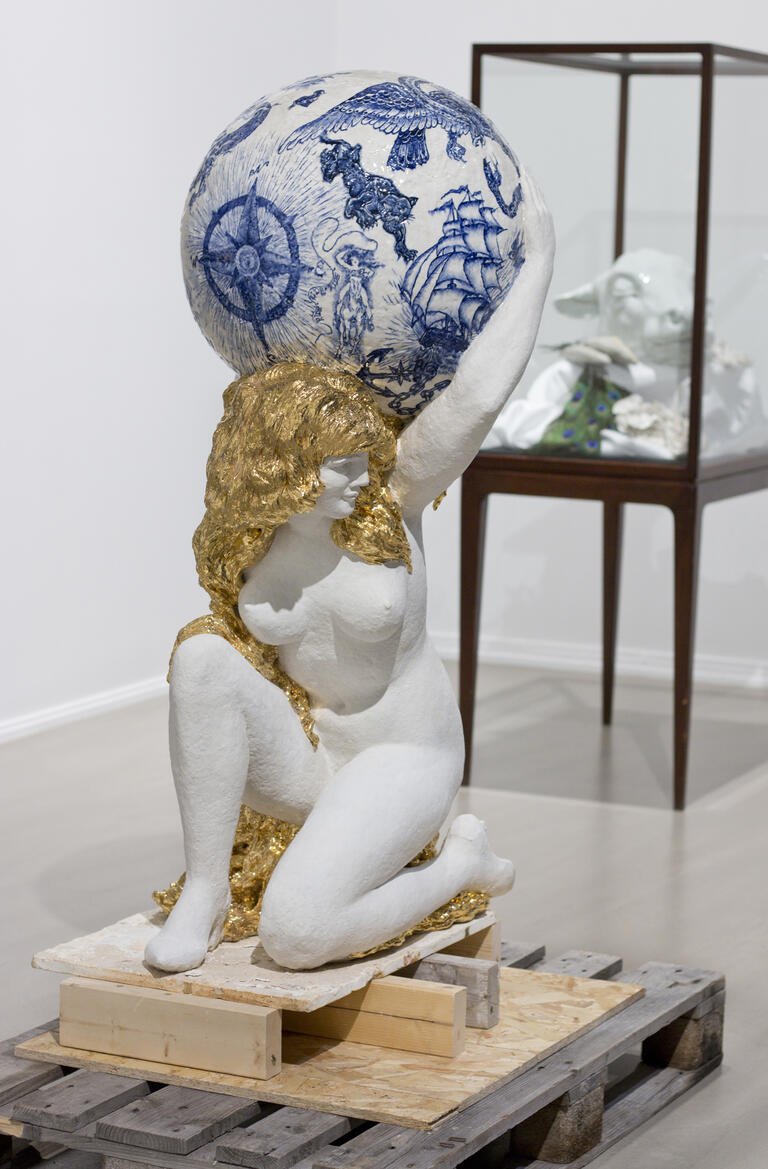 Foto: Amalie Marie Selvik / Trøndelag senter for samtidskunst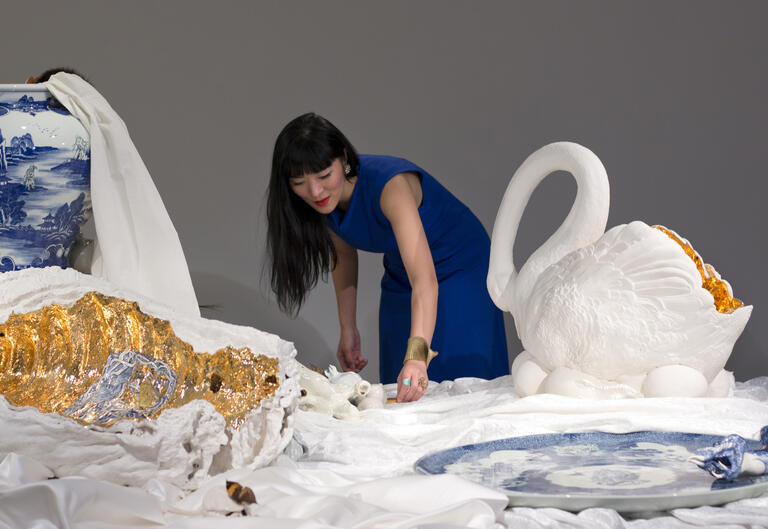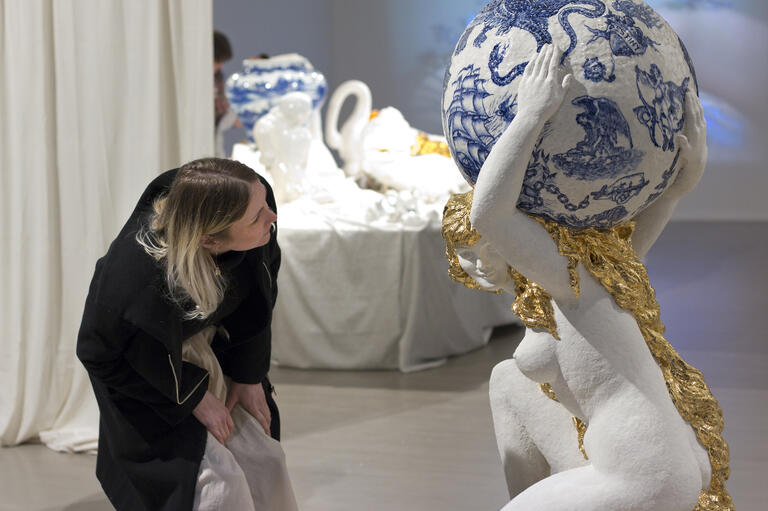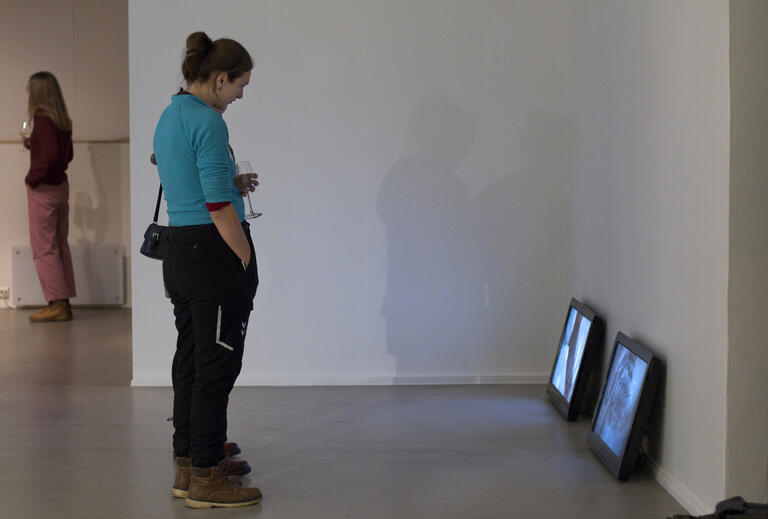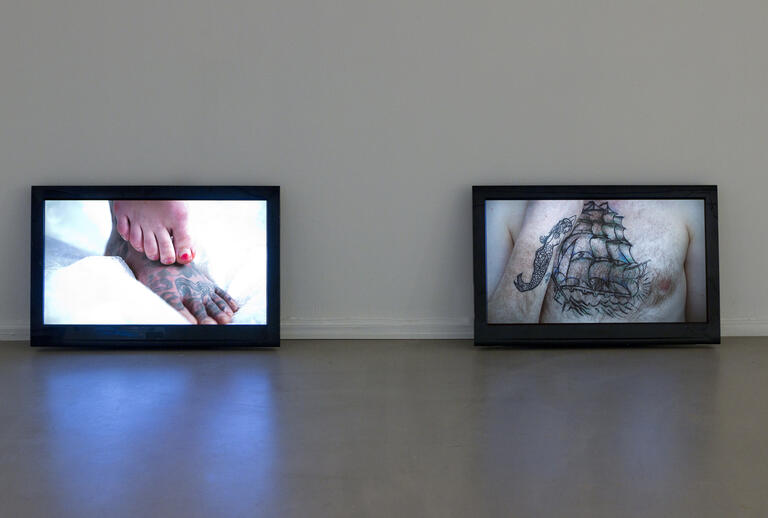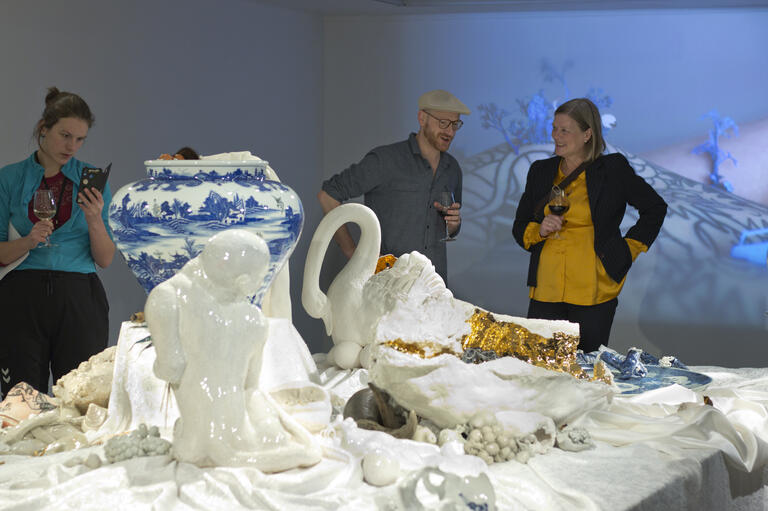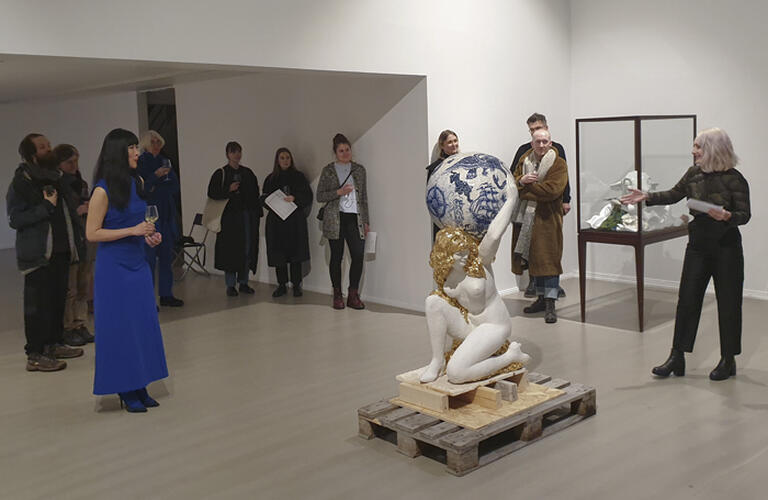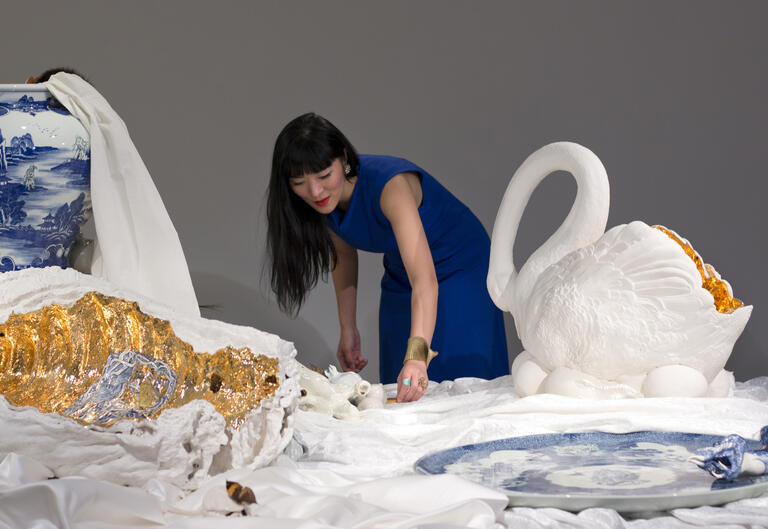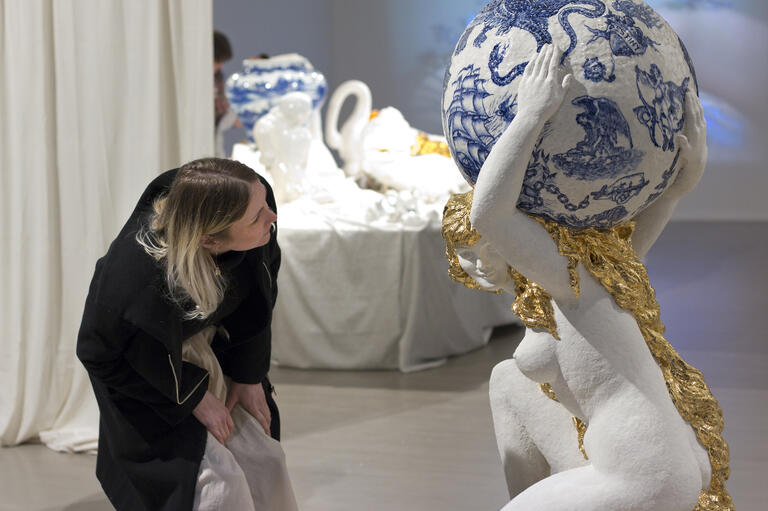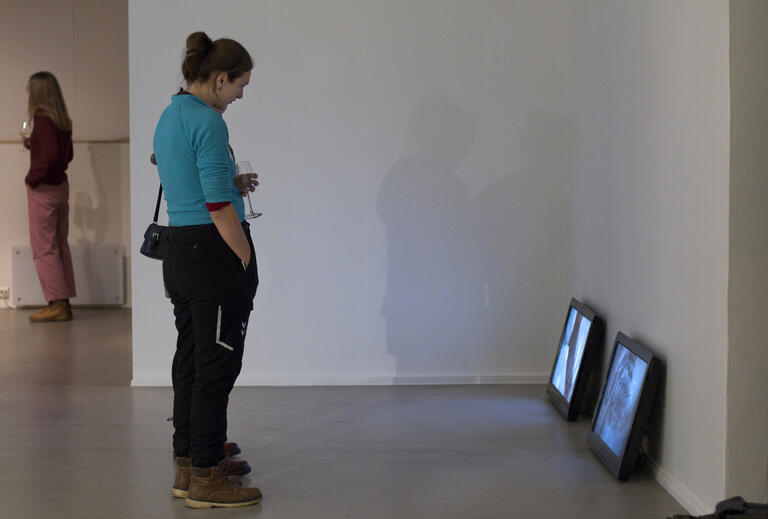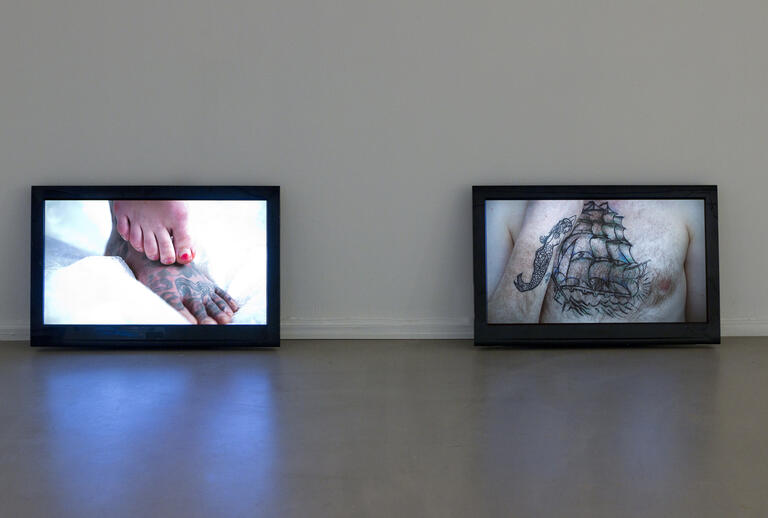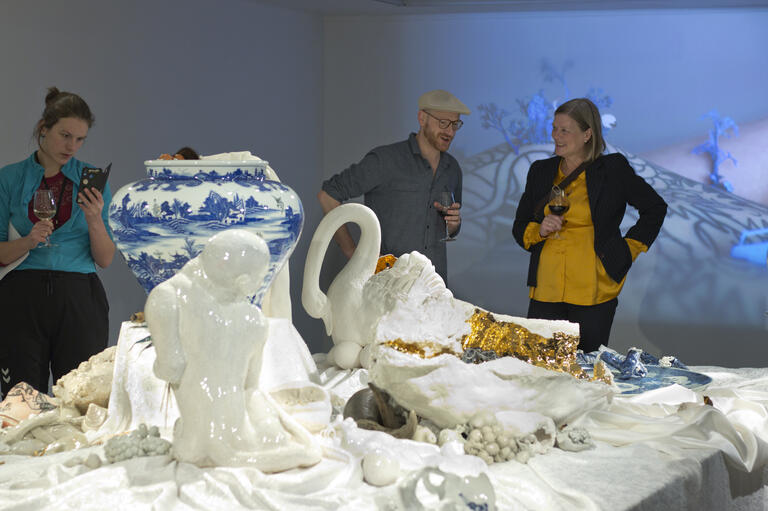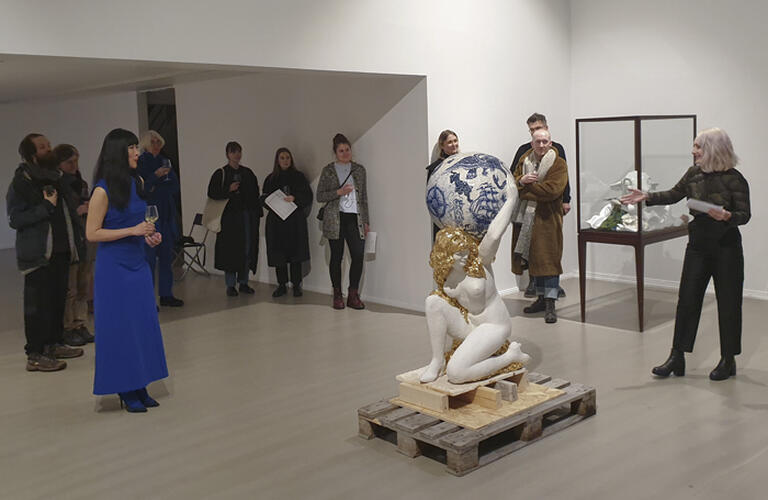 Calendar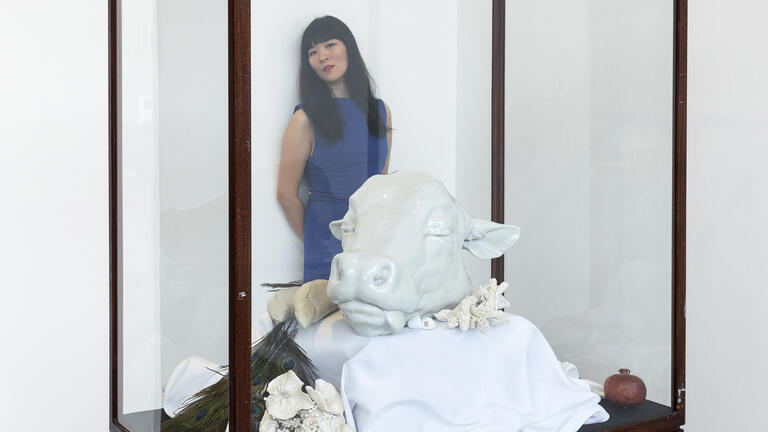 27. March

kl. 13:00

–
kl. 14:15
Kunstnerpresentasjon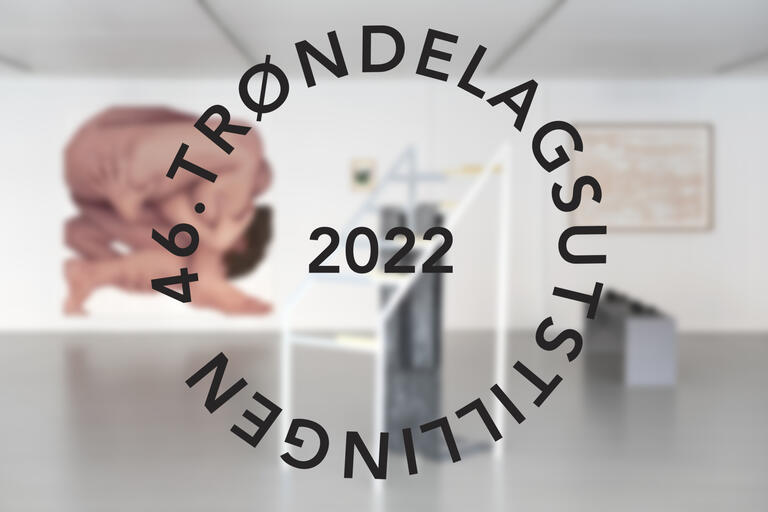 20.08.2022 –

25.09.2022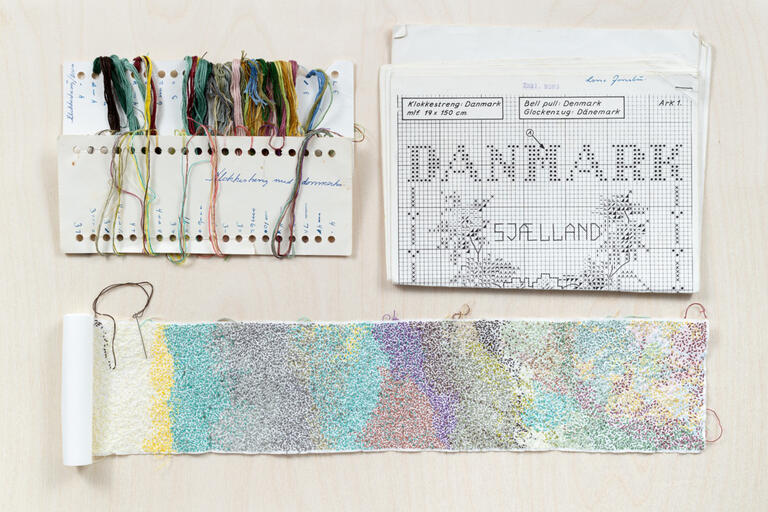 06.10.2022 –

06.11.2022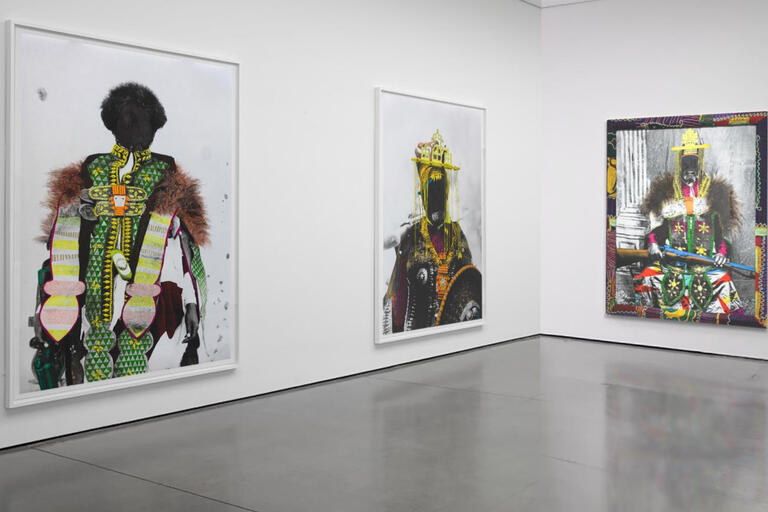 17.11.2022 –

18.12.2022