Gresskarlykt-workshop / Jack-o-Lantern Carving (voksne)
27. October

kl. 18:00

–
kl. 21:00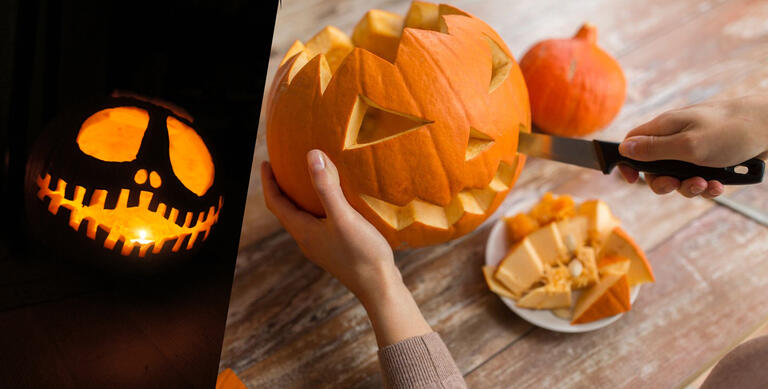 Links
The Wednesday before Halloween, Trøndelag center for contemporary art, invites adults to a Jack-o-Lantern Carving Workshop in the exhibition "Å bare være til" with sculptures by Andrea Scholze.
Together with artists Per Stian Monsås and Mishi Foltyn, you will get expert help to make yourself a scary pumpkin lantern. We offer pumpkin soup and snacks, and mingle before we go straight to the carving.
When we are done, we light candles in the lanterns, turn off the lights and place the lanterns among the sculptures in the exhibition, to get in the right Halloween mood.Bring with you a sharp knife, preferable a bread knife with a toothed or saw-like blade.
Participation fee: NOK 100 (Ticket via Hoopla)
Limited places, so if you are two people who want to make a jack-o-lantern together, then more people can participate.
Starts at 18:00, and ends at 21:00
If you need to cancel or want to be put on a waiting list, or have any questions, please send us an email at post@samtidskunst.no
Arrangementet inngår i "Endelig folkeliv og leven" og er sponset av Sparebank 1 SMN.
Calendar
Exhibitions

Events

Tours

All