Aurora Passero:
Solid Blossom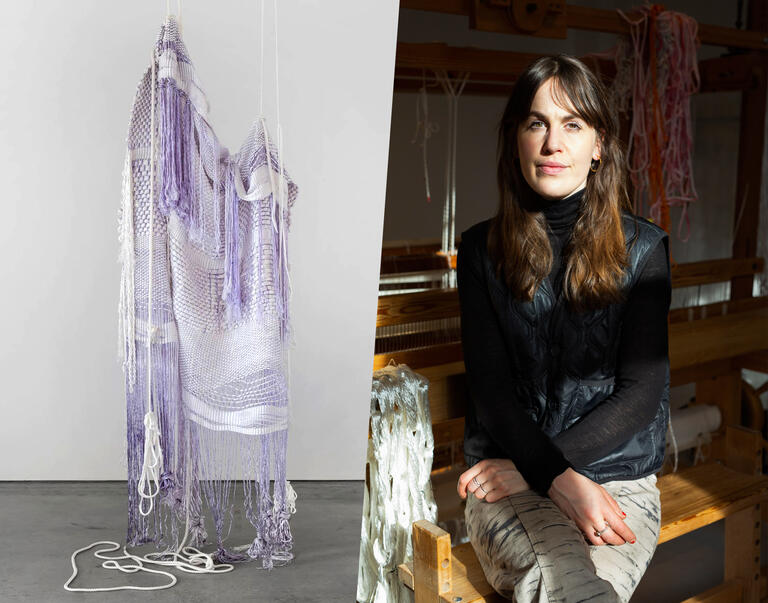 Links
Aurora Passeros works in woven and dyed nylon can be experienced as monumental installations in the field between sculpture and painting. Building on a broad interest in different cultural expressions such as popular and underground culture, handcraft, ethnology and art history Passero creates spatial compositions where she explore opposing states between material, space, form and content.
(More information abut the exhibition TBA)


PRAKSIS - ARTIST TALK
Aurora Passero will attend an Artist Talk at the exhibition opening, June 1, at 18:00 with curator Marte Danielsen Jølbo.
Aurora Passero (b.1984, Oslo) lives and works in Oslo, Norway. She has studied at Glasgow School of Art and the Oslo Academy of Art where she graduated in 2011. Recent solo exhibitions includes Crystal Set, Galleri Haaken; Silvery Actions, Vigeland Museet; Affections, Kunstnernes Hus Foyer; Liquid Territory, Kraft; Ivory Tactics, Kunstnerforbundet and Warrior Gloss, Galleri Soft. Selected group exhibitions include Ode to a Dish Rag, Hymne to a Tiger, Kunsthall Stavanger and Kunstnerforbundet; NNA-NNA-NNA, Stavanger Kunstmuseum and Astrup Fearnley Museet; Europe, Europe, Astrup Fearnley Museet; Tusen Tråder, Lillehammer Kunstmuseum; Norwegian Sculpture Biennal, Vigelandmuseet; 24 Spaces/ 1857, Malmö Konsthall; I Tråd Med Tiden, Haugar Vestfold Kunstmuseum and Glasgow International Festival of Visual Art. She has completed several public art commissions, including Jotun HQ, Sandefjord ( 2022), Danderyd Hospital, Stockholm, (2020), The Norwegian Parlament, Oslo ( 2019) and The Norwegian Embassy in Rome, ( 2012).
Calendar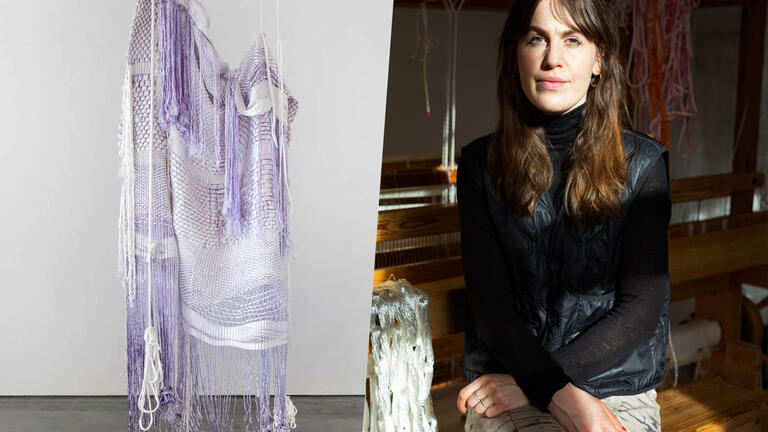 01. June

kl. 18:00

–
kl. 19:00
Kunstnersamtale